Bored since day 1 of quarantine year? Definitely not a good start for 2020 in most aspects but hey, at least you get to spend time with dear friends and family right? And for fun, what are the best things to do at home? Play games! That's right. Answering trivia, for one, is good past time for most families and friends. Most especially if you can easily download the game to your PC or mobile phones. Trivia Crack might just be your perfect quarantine buddy or even if the world gets in better shape already.
Exercise Your Brain
Step up and put your brain cells to the test. Trivia Crack has a lot in store for you. You can even try the multiple-choice questions to test how well you think and deal with general information or facts in the world. Trivia Crack is also perfect for those long road trips when everyone is bored and would just want to answer interesting questions. By playing this game, you will also learn new things that you have not encountered before. Aside from the fun experience, this game also promotes learning with friends and family.
Another great feature in Trivia Crack is that you can change the language of the questions. So you can also learn different languages while translating it during the game. Cool isn't it?
Different Categories for Everyone
Are you good in Geography? Physics? Or even Chemistry? You can choose over six different subjects which are headed by cute characters: Spin Whilly, Albert, Hector, Tina, Bonzo, and Pop. Get to know these characters by downloading Trivia Crack to your desktop or mobile device today!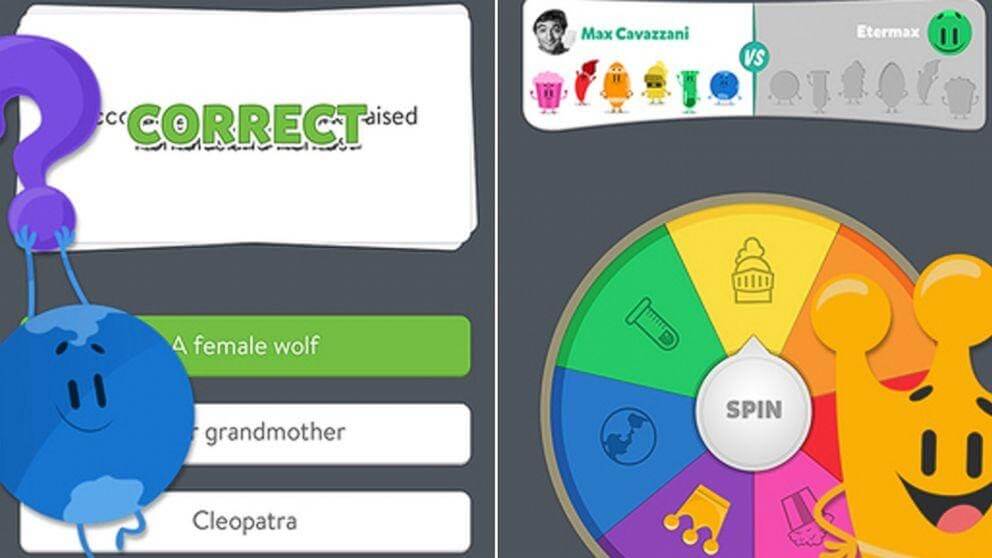 Do you want to learn about different cities in the world? Or know a certain chemical symbol? Can you tell me the difference between two popular paintings? For current events, stay tuned for fun trivia questions about new TV shows, movies, and even top video games! The quiz questions are unbelievably awesome that the game is indeed very addicting for different audiences. Prove your knowledge and everything that you've got by answering fast and correctly to any quiz question given to you.
Another great feature in this game is that it also allows you to create quiz questions for your friends and other people to question. In a way, you can share your knowledge to different audiences.
Trivia Crack has other interesting features such as collecting different cards when you are able to answer questions correctly. If you are also in the mood for a treasure hunt, you can join too. Check out the map and win exciting prizes that await for those who can answer all quiz questions correctly. Aside from that, you can play in real-time with some opponents in survival mode!
If you have nothing to look forward to each day, with Trivia Crack, you have daily questions to answer and win amazing prizes for every correct answer. Earn big rewards for the different missions you encounter in this game. So what are you waiting for? Download Trivia Crack today and show everybody what you've got!